#AskTheExpert: Build Your Own WordPress Website
June 14 @ 10:00 am

-

1:00 pm

Free
This FREE #AskTheExpert workshop, fully funded by the ERDF, takes you through building your own WordPress website with Phil Collins from PCollins.Tech

Are you planning on starting your own businesses or are already a startup? This workshop is a beginner's course on setting up and building your own website using WordPress.
A website is crucial for any business, freelancer, charity or anyone trying to display their services, products or information. It is often the step in a customer journey that makes or breaks a belief in who you are and what you sell. Being able to build, control and update your own website allows you the freedom to maintain your credibility and brand.
What we'll cover:
Setting up a WordPress environment.
Some website planning techniques.
Installing a theme and adding content.
Making changes to the appearance of the website.
Finally getting the website live.
Who is it for?
This workshop is for anyone who wants to build their own website and know the ins and outs of how it works. If you have a website and would like to simply know how to change or update it, you are welcome to join us.
What will you go away with?
A step by step guide on how to build your own website. We will be going through the entire process of setting up your WordPress site, building it and then deploying it. This knowledge will then give you the power to go away and build your own.
Follow up opportunity
After the workshop, you will go away and create your own website. I offer a follow up 1 2 1 service for those of you who would like to chat through your website, once you've created, to simply check in and get very specific guidance on something you may be struggling with. I can do this over the phone, skype or meet up for a coffee to discuss
What to bring
The WordPress site we will build together will be free, and I will provide a temporary hosting service for each participant. Bringing your own laptop is advisable but if you don't have one you can simply use a notepad to write down the steps. Although bringing your own laptop will give you the confidence to go home and build your own.
---
"I'm Phil Collins, a Freelance Developer based in Bournemouth & Ireland. I work with range of SME's, Startups & Agencies to deliver a range of website solutions and even chatbots.
I would love to speak with you if you're thinking about updating your website… or building a new one. I can work with you to help boost your website's SEO ranking and streamline your site so that it performs better and offers users a brilliant experience."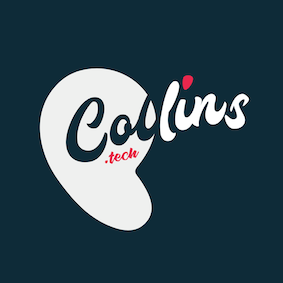 ---
PLEASE READ:
If you are registered as a sole trader, please could you bring a letter from HMRC (with your UTR number on), if you have not provided this already.
---
Outset is a uniquely versatile programme that helps people start up and supports them through the first year in Bournemouth, Christchurch and Poole. At Outset, we know how inspiring the idea of working for yourself can be, but also that managing your own business can sometimes be daunting – that's why we're here! We've helped over 5000 people just like you to make their dreams come true, by giving them the confidence, knowledge and skills to create thriving businesses. So why not join our flexible, and totally free programme – we can help you every step of the way, from developing the first stages of your idea through to planning and launching your business and beyond.
---
DORSET BUSINESS GROWTH PROGRAMME
The Dorset Business Growth Partnership is designed to help any Dorset county-based SME become more competitive. Dedicated strands of activity will include pre-start and start-up support, improving companies' digital capabilities, management and leadership skills and scope for internationalisation. Access to finance will be delivered through grants and loans alongside advice, mentoring, training and events.
The three-year SME Competitiveness programme to be run until March 2020, funded by the European Regional Development Fund, is led by WSX Enterprise and the Dorset Growth Hub with a range of support partners.
The main consortium partners are as follows:
WSX (Lead partner)
The Arts Development Company
Dormen
Silicon South
YTKO (incl. Outset & GetSet for Growth)
The Partnership includes the following Local Authorities: North Dorset, Christchurch and East Dorset, Weymouth & Portland, West Dorset, Bournemouth Borough Council (Accountable Body), Borough of Poole, and Dorset County Council.
The beneficiaries of the project are SMEs in the Dorset LEP geographical area from eligible ERDF sectors. The delivery plan has been developed in close consultation with all partners, links to and supports the Dorset LEP ESIF strategy and also addresses the issues identified by the Dorset business community as part of the Dorset LEP ESIF consultation process.