iTunes Top 3 Podcaster Alex Chisnall Hosts: A Podcasting Masterclass
April 26 @ 9:00 am

-

1:00 pm

£97
#Screwitjustdoit: How to Use Podcasts to Grow Your Business
Getting started is actually easier than it looks.
The secret's out, podcasting really isn't that difficult to get started. People often assume that podcasts require a lot of fancy equipment and a large investment, and while you certainly can get to that point, you definitely don't have to start there.
'How to Use Podcasts to Grow Your Business' is part of a growing number of masterclasses run by itunes Top 3 Podcast Host Alex Chisnall to give entrepreneurs the practical skills and tools to launch and grow an awesome business!
About This Class: You Are Your Own Media
From Gary Vaynerchuk to Steven Bartlett and from the BBC to TED, the world is sitting up and taking notice of the power of podcasting.
The way content is being delivered and consumed will never be the same. These individuals and multi-million dollar companies have all decided podcasting to grow their business was something worth learning about.
Maybe you should too?
For full details about this Podcasting Masterclass go to https://www.startupu.co.uk/podcasting-masterclass
Who's it for?
You are new to podcasting and are considering it as a strategy to grow your business.
You have launched a podcast and want to learn the strategies and growth hacks to enable you to grow your audience and your business.
What will you take away from it?
An understanding of what opportunities exist to use podcasting to grow your business.
An understanding of whether podcasting is actually right for you and your business.
Understandings of what works and what doesn't – the do's and don't's and why 99% of podcasters get it wrong.
What your audience want to hear from you that will enable you to engage with them and grow your business.
The key next steps you need to take to get your podcast on the right path.
How much is it?
Just £99 which includes bonuses totalling another £99+ (see below)
Drinks & snacks are provided throughout the day courtesy.
Bonuses
Totalling £99+ (the cost of this class!)
Follow up Coaching Call – £50 value
A pair of omplimentary tickets to the next 2019 #screwitjustdoit 'Iive' event – £30 value & choice of three locations
50% off 2019's StartUp & Scale Summit – £25 value
Access to Virgin Startup Funding & Mentoring (if you fit qualifying criteria) – Invaluable!
When is it?
Next course dates:
April 26th 9am – 1pm
May 31st 9am – 1pm
June 28th 9am – 1pm
Where is it?
This Workspace, Old Echo Building, 18, Albert Road, Bournemouth BH1 1BZ.
Preparation
This is for both those who are thinking of launching a podcast, and for those who already have launched a podcast but are looking to take it to the next level and use it to start to grow their business.
We ask you to familiarise yourself with the podcasts already in your chosen market and to think about your ideal podcast listener. You can then make an informed decision on using podcasting as a tool to grow your business as we work through this masterclass.
You may want to bring a laptop as well as a pad and pen, so you can work along as you go through the course.
About the Instructor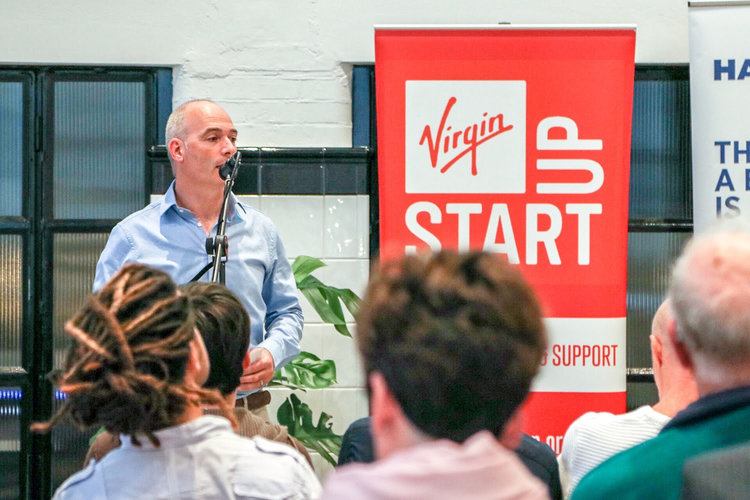 Alex has come full-circle! He launched his career with BBC Radio, interviewing both current affairs and sporting figures for their daily news programme, and went on to host his own entertainment show. He now hosts the itunes Top 3 Business Podcast Screw it, Just Do it.
He originally left to travel the world with Virgin Atlantic Airways where, inspired by working for Sir Richard Branson, he left to start a number of startups in the health and fitness industry, both online and off-line.
He then put the knowledge gained into mentoring entrepreneurs for both Ymca and later, Virgin StartUp.
From there he used his expertise to work for Virgin StartUp as a business advisor, and has helped over 500 business to date. Alex then set up his own business called StartUPU, who are now a regional provider for Virgin StartUp funding. Alex and his team help entrepreneurs all over the country start and grow their businesses through a regular 'live' events programme, Virgin StartUp funding and his podcast.
As part of his strategy to grow his own business Alex launched his podcast, "Screw it, Just do it".
This has gone on to become a Top 100 iTunes podcast and hosted guests such as Innocent Smoothies founder Richard Reed, Ted Baker founder Ray Kelvin and reality TV Star and Candy Kittens founder Jamie Laing to name but a few. Alex's combination of business and podcasting/radio experience ideally places him in a position to help you use podcasting to grow your business. And he wants to share his experience to help you grow your business using podcasting.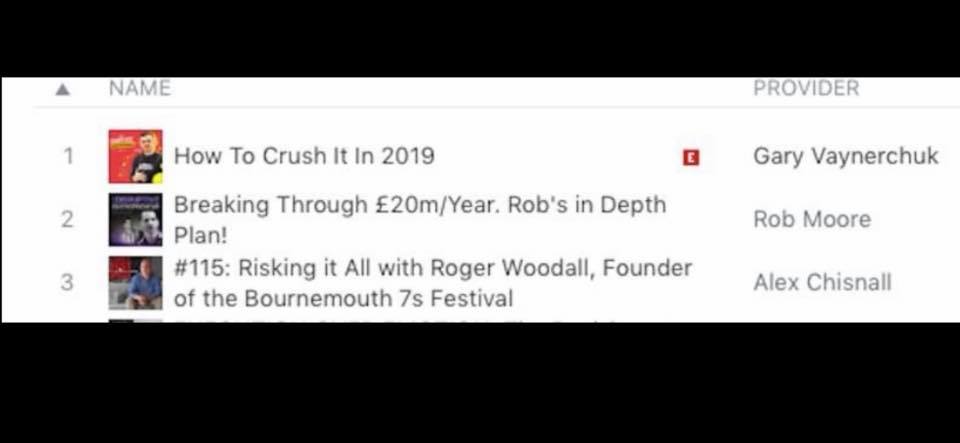 Podcasting is the fastest growing form of media – what are you waiting for?
KEY TAKEAWAYS:
How to launch a podcast with just a computer, an internet connection and a mic.
How to grow your audience and create a community of raving fans
How to reach new audiences, build relationships and benefit from increased conversions
How to build your profile by interview swapping with other podcast hosts
How to ask for ratings and reviews correctly – at the right time and in the right place
How to show up in the 40 million online searches that are made every month in iTunes
How to repurpose episodes into other forms of content.
How to monetise your podcast